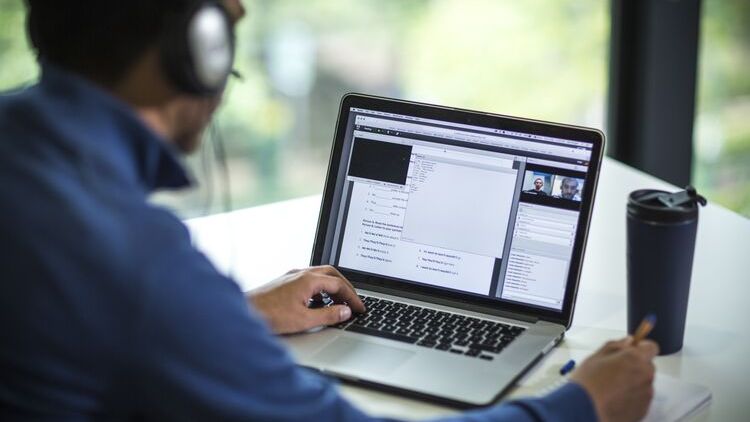 We will be presenting our approach to innovation in assessment with our talk: 'Innovation in assessment design and delivery: a new approach' at the upcoming e-Assessment International Conference and Awards.
When: Tuesday, 6 June, 16:00-16:20 hours GMT
Where: The International E-Assessment Conference & Awards, London, UK
Speakers:
Marcel Britsch, Product Consultant, Beautiful Abstraction
Anthony Nicols, Exams Technology and Delivery Director, British Council
What will we talk about?
A major initiative that we believe will disrupt the language assessment industry.
This talk will be useful if you are:
engaged in research or development of new forms of assessment
a supplier offering forward-looking assessment technology that we should be looking at
interested in using forward-looking English assessment products.
A new approach
We have been designing English teaching, learning and assessment products for nearly half a century. Traditionally, we have used the classical waterfall approach to assessment development, starting with construct definition, followed by validation, content creation and eventually 'digitisation' of an online test.
But more recently, the fast-moving advances in technology increasingly ask for a novel approach to the process of designing assessment products.
In a world where technology can open more opportunities than ever before, but also changes more rapidly than ever, a traditional 'test-design first' approach is no longer sufficient. At the same time, leading with technology is also risky, as it can compromise the underlying assessment constructs.
Cross-functional working
To get the best out of assessment theory and technology, our team designed a new approach using a model of continuous cross-functional collaboration and co-creation, involving experts from all disciplines such as assessment, product, operations, marketing, commercial and compliance from day one.
This enables a process where the academic construct sets the goal, but where subsequently technology and theory (and other disciplines) are continuously 'feeding of each other' so that rather than constrain each other, true innovation based on the interplay of both worlds, will emerge.
In this presentation, we will share the first learnings and insights into these new ways of working with the ultimate goal of creating the best possible exam experience for candidates worldwide.
In an increasingly competitive market, organisations who put users at the heart of their products and services and apply lean and agile best practices are more likely to succeed.
Chat to us
Book a free consultation with our assessment solutions team.